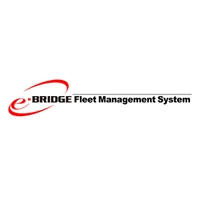 e-BRIDGE Fleet Management System
With Toshiba's e-BRIDGE Fleet Management System (EFMS) you can centralise and optimise the administration of your networked devices. EFMS is a unique, dedicated and reliable management tool for your MFPs and printers, which allows you to measure almost everything regarding the system and consumable usage.
The easy installation and sophisticated reporting help you optimise your print fleet remotely. You can maximise the systems efficiency and create detailed user-based reporting for transparent cost-allocation. Innovative usage reporting, monitoring and centralised administration for your network multifunction devices make managing an entire print fleet easy and effective. e-BRIDGE Fleet Management System (EFMS) allows you to maximise the efficiency and increase the availability of your organisation's multifunctional printers.
Detailed status monitoring and intelligent alerting improves up-time and device availability
Time-saving administration tools with flexible grouping and intuitive, colour-coded tree-view display
Custom reports per device or function are generated automatically to keep an eye on usage and to control the costs
Clone or Import/Export device settings
Brand :
Toshiba
Category :
Software Solutions